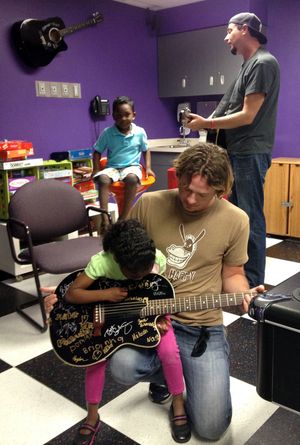 We are excited to announce the 2015 LOPen to benefit Akron Children's Hospital! The dates are June 19 and 20. Friday June 19th will be golf, open bar, auction, acoustic concert and 5 STAR DINNER from our A list celebrity chefs including Chef Lou Petrozza, Chef Roshni, Chef Brandt Evans, Chef Ray Christopher and many more! Saturday June 20th will be "Rockin' for the Kids!" at the Hard Rock Rocksino in Northfield, Ohio. The show features LOPen favorite 
Brother Trouble
, Star
ship featuring Mickey Thomas and Lou Gramm the voice of Foreigner! For all of you who purchase VIP tickets, Tone Loc will be getting our Pre-Party kicked off in the Velvet Room. 
Pre-Sale Tickets for Saturday are available now at www.lopengolf.com. The pre-sale will run until the end of January and then will be available at Ticketmaster or at the Hard Rock Rocksino ticket office.  
Tickets for Saturday range from $75 - $200 VIP package (VIP includes sponsored beverages, Tone Loc pre-party and VIP private seating.)
As always, both days events will be filled with our A list celebrities. Confirmed guests include Bret Saberhagen, Jim McMahon, Mark Rypien, Grant Fuhr, Gregg Zaun, DB Sweeney, Scott Erickson, Lilian Garcia, Ted DiBiase Jr, Thomas Nicholas, John Hughes, Ray "Boom Boom" Mancini, Bernie Kosar, Ira Dean, Hanford Dixon and many more! 
*Complete 2015 details, schedule of events and info on Friday's tickets can be found on www.lopengolf.com!